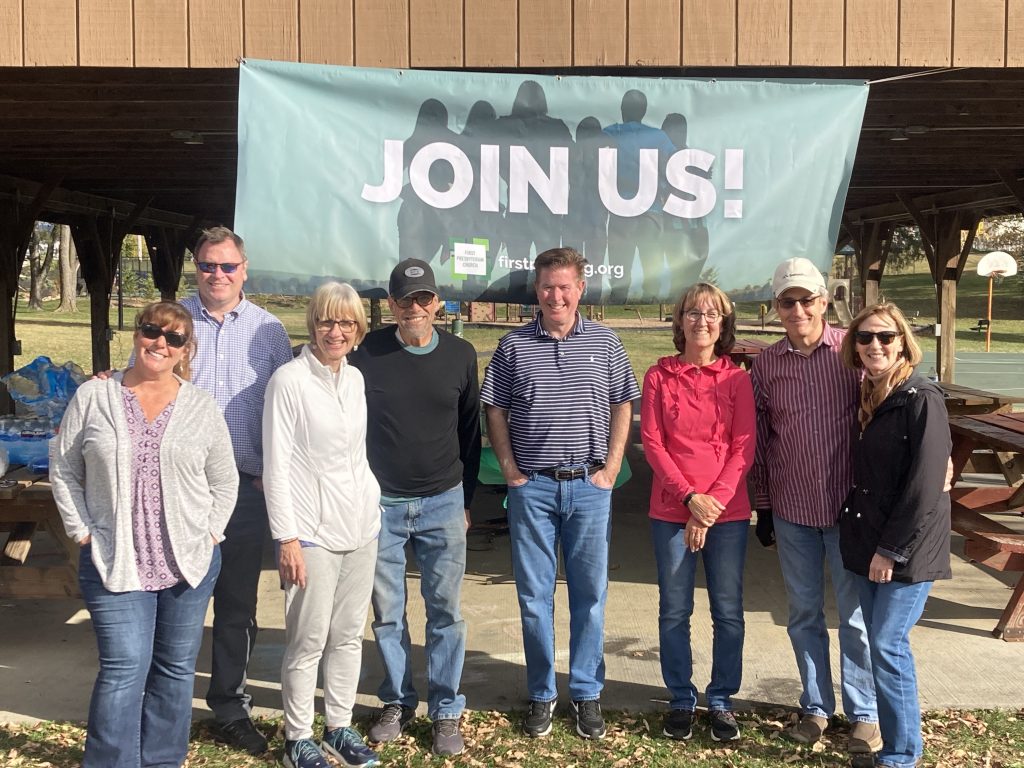 A group from First Pres recently hosted a block party at the nearby Morrison Park neighborhood that drew several dozen residents for games, food and a time of worship.
The event was part of an ongoing initiative at First Pres to experiment with outreach events that incorporate some element of worship.
During the Morrison Park block party, Facilities Manager Paul Seddon, one of the event's nine organizers, briefly shared with the group about his life before knowing Jesus, how he came to know Jesus and what life has been like since. 
Information about First Pres was available for the 40 people in attendance (about half of these were children). 
The event also included corn hole, face painting and a bike clinic for the children. 
"It was a good time for everyone, and an opportunity for covenant partners of First Pres to reach out to one of the many surrounding communities within close proximity to the church building and begin a friendship," Paul says. 
These outreach events are continuing to be planned and held through Spring of 2023. 
If you'd like to get involved with one of the experiments, let us know.