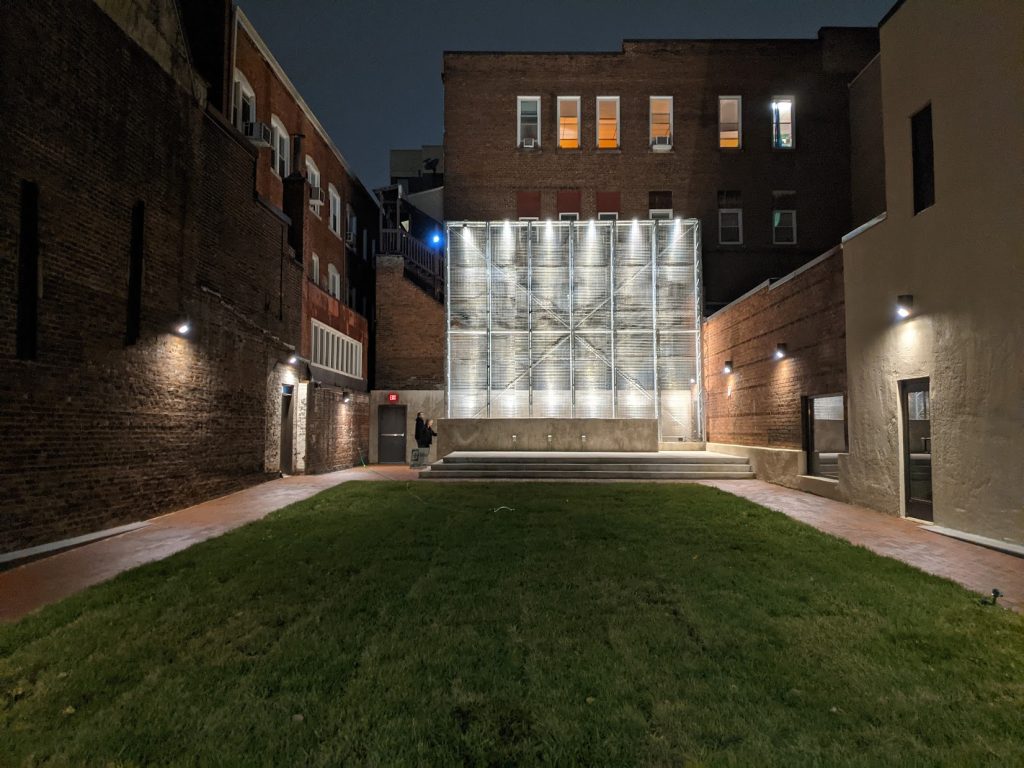 The Courtyard is open! While we are still awaiting stage lighting and lighted crosses on the sanctuary wall, this new outdoor space is ready for you to visit for lunch, Bible study or a relaxing moment. There are two tables available, and lots of green space.
The space is generally open from 10 a.m.-2 p.m. Monday-Thursday and during Sunday morning activities.
"All the success for the Courtyard must go to the Lord," said Marshall Price, who served on the committee that shepherded the project to completion. "God was with the Courtyard Committee every step of the way."
One of the ways God provided: funding that came from donations from our church family. "Many times, when we thought we were going to run out of money, God stepped up with a new donation," Marshall said.
God was also in the midst of the permit processes with the city and protected all who worked on the project and kept them safe.
"But, most importantly," Marshall said, "God provided a team of volunteers who worked tirelessly for over two years to see this project through."
If you see any of them, give then a big thanks; they are Vince Harkins, Martha Graham, Dan Hylton, Mike Hendricksen, Jon Heeringa, Paul Seddon and Marshall Price.
"The committee would like for everyone to know that God is not done with this Courtyard," Marshall added. "We are convinced that He will use it to glorify His kingdom and to help bring nonbelievers to Christ."