A Place to Grow
Living in to Our Vision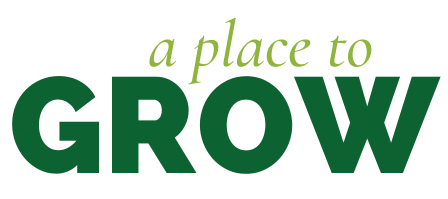 To live in to our mission and vision, First Pres has identified 3 strategic initiatives that will guide us for the next 5 to 10 years. We are just getting started, and we are eager to see where the Lord continues to lead.

A Place to Grow the Next Generation
Studies show that nearly 70 percent of children raised in the Church will drop out of the faith some time in their lives. We do not think this is an acceptable reality. We commit to strengthening our family and children's ministries so that our children become lifelong followers of Jesus.

A Place to Grow the Kingdom of God
One of the best ways to advance the Gospel is to plant new churches. First Pres has church planting in its DNA, but it's been decades since we've done it. We commit to find ways to support planting new churches every five years.

A Place to Grow a Center of Ministry
First Pres is located in the center of our community, and we want our facility to be a vital part of our community. That includes the main building and our new courtyard, plus 9 Court Square. It also includes aging infrastructure. We commit to create a master facilities plan to use our strategic location for growing God's kingdom.
PRAY
Unless the Lord is builds this, we're just doing a bunch of busy work. We urge each of you to pray that God, who can do more than we ask or imagine, will take these seeds of initiatives and turn them into Gospel fruit, that many will know Jesus and many will deepen their walk and dependence on Him.
SAY YES
These are big ideas. They are going to require us to stretch ourselves and say yes, even when it may feel out of our comfort zone. The life of faith requires us to follow where Jesus leads, and often that's to places that require us to trust Him. So, be available to help make these dreams a reality.
GET READY
We are just beginning the process of figuring out where these ideas will take us. Teams are working now to make some initial recommendations to the elders. We will keep you updated on what's happening in our e-news, on our website and through social media.